Career Coaching - Are You At Your Dream Job?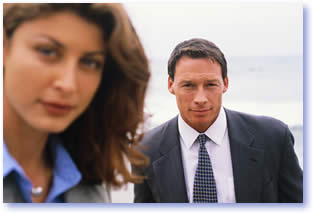 It's still a tough job market out there - both for people who are completely without work and those who have jobs but certainly not the dream careers that they desire.
To put it into perspective, according to the latest unemployment data, over 11 million people in the United States are out of work. And many more people have jobs that they would very much like to leave. Yes, that kind of tough. Luckily, a career coach can help you find, and land, your dream job.
What is a career coach?
The definition of a career coach will change with every person you ask. Lay (untrained) coaches may offer one answer, while trained coaches, like me, may offer another. Generally, career coaching is a solution-oriented approach that involves working with clients to see what concrete steps they can take to achieve career objectives. The core of career coaching is to help people assess their professional situations with a greater degree of honesty, curiosity, empathy and compassion.
Do you need a Career Coach?
No. Plenty of people have successful careers without them. But career coaches can definitely be helpful; one can never have too much advice from an experienced professional when it comes to getting your career where you want it to be.
Career coaches like me can provide insight into the workplace. I have a Doctorate in Coaching and my past is in the technology field, management, and small business ownership. Working with me as a career coach you can cover any topic, not just how to get a job. For example: I am very knowledgeable about getting ahead in your existing career or position, input on career and job issues, discussing starting your own business, interviewing and more. I can provide tangible advice in areas of career management, too.
Read more on the benefits of career coaching here.
And the first coaching session is free, so what are you waiting for? Contact me today!